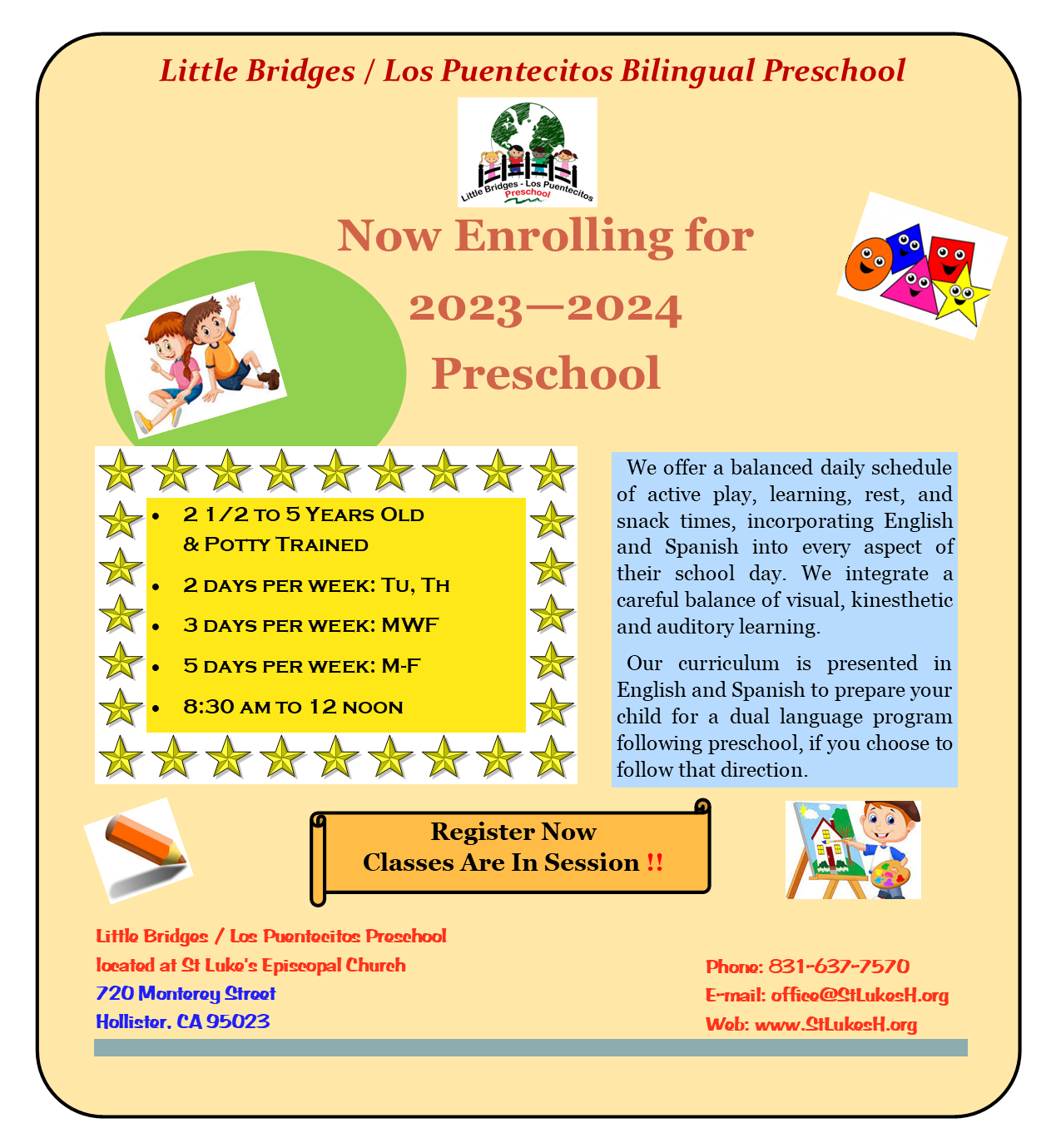 Here are some important dates of upcoming preschool events:
September 14,15 – Mexican Independence Day Parties
Registration packets for the current Fall semester are available in the Office from Mariza.
Our Mission…
Our mission is to provide a welcoming and inclusive environment dedicated to individual growth, with focused attention on growing language skills in English and Spanish. Our goal is to prepare children for a lifelong journey of learning by instilling Christian values, developing positive social skills and encouraging academic success.
Our Purpose and Method…
We offer a bilingual (English and Spanish) preschool program for children 2½ years old (and potty trained) to 5 years old, from a variety of cultural and linguistic backgrounds. We offer a balanced daily schedule of active play, learning, rest, and snack times, incorporating English and Spanish into every aspect of their school day. We integrate a careful balance of visual, kinesthetic and auditory learning.
Our curriculum is presented in English and Spanish to prepare your child for a dual language program following preschool, if you choose to follow that direction.
Forms…